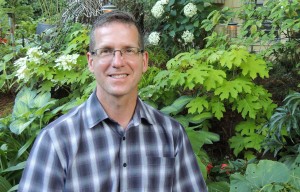 I was raised on a farm in west-central Minnesota and from an early age loved plants and gardening.  I pursued a degree in horticulture at the University of Minnesota in St. Paul.
Through the years I have worked in widely varying plant-related fields including floral design, interior plant maintenance and visual merchandising for a well-respected retail nursery.  The catalyst for moving to the Pacific Northwest was the fantastic diversity of plants that could be grown here in our milder climate, and I've never regretted it!
I decided to combine all of my horticultural experiences and focused on Portland Community College's Landscape Design program. After graduating in 2012 I created my own firm, Nature/Nurture Landscape Design.
I would like to help you bring your outdoor space to life—whether it be simply reimagining an area for greater usefulness, aesthetically combining suitable plants or finding ways to meet the challenges of your site.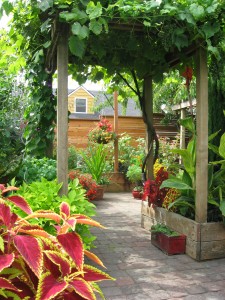 AFFILIATIONS
Association of Northwest Landscape Designers (ANLD ) — member, past officer, past Garden Tour Co-Chair
Hardy Plant Society of Oregon (HPSO) — member (& volunteer at their AMAZING plant sales!)
Portland Audubon Society — member
Architectural Heritage Center (AHC) — member, volunteer
National Association for Olmsted Parks — member
Contact me today for a free initial consultation and to learn more about transforming your yard into something extraordinary!  Call 503-957-7347 or email nature.nurture@hotmail.com.